The battle for ensuring the Biden administration avoids being riddled with corporate capture has been going on since before the inauguration. As part of the Revolving Door Project's ongoing mission to ensure that the federal government works in the public interest and not as an extension of corporate interests, RDP has been consistently involved in scrutinizing executive regulatory bodies. RDP's work includes investigating nominees and appointees to important positions that enforce the nation's antitrust laws and researching the capacity of those offices to fulfill their mandates. As progressive and grassroots groups push for White House officials free of ties to powerful industries such as Big Tech, Big Ag, Big Oil, and more, the pushback against monopolists is gaining momentum. With his administration, President Biden has the opportunity to use executive branch power to rein in monopolies by directing his officials to pursue anti-monopoly policy across all economic sectors. At RDP, we use our expertise and influence to contribute to the anti-monopoly movement.
Revolving Door Project tracks  the former antitrust enforcers who use the "revolving door" to switch between public service jobs and corporate gigs. Within antitrust regulators at both the leadership and staff level, there is a long history of these revolvers leveraging their federal experience to get new jobs at consulting companies and corporate BigLaw firms, just to turn around and use it to protect monopolists against the public interest they were once sworn to serve. Yet as we explained in Washington Monthly in 2020, most calls for change don't include closing the revolving door between ostensibly "career staff" at the agencies and corporate entities. Perhaps the omission is tied to how respected officials and academics frequently and lucratively deploy their expertise at economic consulting firms that sell testimony to the government and merging parties alike. One high-profile example we have shone a light on is Fiona Scott Morton, a Yale professor, former ATR chief economist, and consultant for Apple and Amazon. While her clear conflict of interest shocked onlookers, the many former government officials working for BigLaw and economic consulting firms suggest the problem is much larger than just one professor. On the whole, our research details how conflicts of interests at the FTC and ATR are a systemic obstacle to real anti-monopoly action.
To hold the sway of revolvers in check, the Revolving Door Project also provides public pushback against officials who kowtow to corporations' interests. For instance, RDP has done substantial work criticizing Attorney General Merrick Garland's interference in the operations of the DOJ Antitrust Division, including pushing Big Tech-aligned lawyers such as Renata Hesse and Susan Davies to lead the Antitrust Division. Even after Jonathan Kanter was successfully appointed, Garland failed to provide Kanter with sufficient resources to enact an aggressive antitrust enforcement agenda. Meanwhile, Andrea Beaty and Eleanor Eagan discovered that  Susan Davies  had actually been running the Office of Legal Policy  on an interim basis without that ever being disclosed to the public. Following persistent questioning, the DOJ finally publicly listed Davies on their website. 
RDP also strives to contribute to the public discourse by publishing work that critically analyzes whether antitrust regulators have sufficient resources and staff to implement Biden's priorities and by recognizing the importance of a "whole-of-government" approach to anti-monopoly efforts. As a critical part of our work promoting the importance of a whole-of-government approach to antitrust policy, RDP has analyzed the capacity of regulators to carry out the entirety of their mandates. We have done such analyses for the FTC and ATR, as well as an update on how President Biden's spending proposals compare to recent histories of stagnant capacity.
The House Judiciary Subcommittee on Antitrust's explosive 2020 hearing with the CEOs of Facebook, Apple, Google and (for the first time) Amazon was an incredible example of Congress holding modern-day robber barons accountable. As the Revolving Door Project's Eleanor Eagan wrote in the American Prospect, the hearing could be replicated for many other actors, like private equity, which similarly drive economic concentration. Nonetheless, in this context, the hearing drew out the antitrust enforcement agencies' complicity in our current concentrated economy. As our Max Moran wrote in The New Republic, "throughout the hearing, the figures who really came off looking inept were the federal antitrust enforcement agencies—the Federal Trade Commission (FTC) and the Department of Justice (DOJ) antitrust division."
This ineptitude might not surprise those of us who pay attention to who actually runs the agencies. As the Revolving Door Project continues to investigate, there is a crisis of incentives at the FTC and the Department of Justice Antitrust Division (ATR), driven by the well-trodden path between government service and corporate boardrooms. We found that career-level officials leave the FTC for private law firms with alarming regularity, and the economists that advise the government on merger cases receive similar opportunities at economic consulting firms. Some officials just skip the middleman and become in-house economists or counsel at large corporations like Facebook and Amazon (in fact, as our Andrea Beaty wrote in Talking Points Memo, Big Tech poached many such officials in the run-up to the antitrust subcommittee hearing). That means former government officials end up working for firms on the other side of the courtroom from the antitrust enforcement agencies. They bring their insider knowledge of government tactics and strengths and weaknesses to their private employers and clients, who often try to avoid government oversight altogether.
Revolving Door Project researches how corporate capture and conflicts of interest influence merger enforcement outcomes. The rampant use of consent agreements during the Obama and Trump administration, which require the merging parties to divest specific assets, ultimately still allowed consolidation across entire industries. Such agreements are often riddled with conflicts of interest, such as a 2020 pharmaceutical mega-merger in which the merging companies were represented by former FTC officials in front of the FTC itself. 
Some merger cases show their full effect well after the fact — take for example, the FTC-approved Covidien-Newport acquisition that forestalled the country's planned stockpile of ventilators, a decision that had deadly consequences during the coronavirus pandemic. As Andrea Beaty wrote in the American Prospect in 2020, all five commissioners and the Bureau of Competition head at the time of the decision went on to work at private law firms after leaving the FTC. On the other side of the aisle, pharma giant Covidien's counsel included a former FTC lawyer who also helped get approval for Google's acquisition of DoubleClick. And these are the respected experts, the high-profile appointees — the antitrust experts that a future Biden administration might rely on to enact ostensibly progressive reforms.
In other words, there is no viable path to enduring and effective antitrust enforcement without reform to both the rules and norms around who enforces the law on behalf of the public. Reining in unfair competition by corporate America shouldn't be a stint to turbocharge a private sector career but rather a long term calling — a calling which should be accorded appropriate prestige and compensation.
The FTC and ATR are not the only agencies that can work to dismantle monopoly power. Agencies like the Department of Agriculture, Department of Defense, Federal Communications Commission and more also have cross-cutting responsibilities that can effectively reduce economic concentration. As RDP's Hannah Story Brown detailed, the Federal Maritime Commission is a woefully understaffed and underfunded entity, despite its outsized power in antitrust regulation. The FMC was caught flat-footed during the ongoing supply chain crise, and is permeated by a culture of permissiveness, with its commissioners actively and publicly defending ocean carriers against the Biden administration's crackdown amid record profits. RDP has also covered the role of regulators in propping up utility monopolies, with our Dorothy Slater writing about the role played by the Federal Energy Regulatory Commission and Biden's nominee, Wilie Phillips's past kowtowing to corporate interests.
The Patent and Trademark Office, which we've covered here, is responsible for overseeing the granting of intellectual property, which effectively endows the rights-holders with state-backed monopoly power over their registered products. This is particularly fraught in the pharmaceutical industry, including ongoing Covid medicine developments. This insidious form of serving monopolies at the expense of the public interest is something that RDP continuously covers. In particular, our TImi Iwayemi continues to advocate for open source vaccine development to aid in the global fight against Covid.
The Small Business Association, while not an antitrust regulator, plays a key role in bolstering small businesses. As our Miranda Litwak wrote for In These Times, the Small Business Association was established by Congress to provide "opportunity for full participation in our free enterprise system by socially and economically disadvantaged persons…" And yet, business owners of color face the same disadvantages they did when the SBA was founded, and faced precarious situations due to the pandemic with little support from the SBA. Ensuring the survival of small businesses, particularly those owned by members of marginalized communities, is vital to dismantling monopoly power.
RELATED WORK
Our ongoing Industry Agenda series covers how monopolies and corporate interests seek to co-opt public policy to pad their profits.
Our BigLaw series tracks career staff and political appointees that revolve between government and corporate employers. 
Also, see our work on Government Capacity issues, which intersects with effective regulation in anti-monopoly work and beyond.
Below you will find some of the project's writing and research on anti-monopoly policy. For a selection of quotes and interviews on the topic, please visit this page.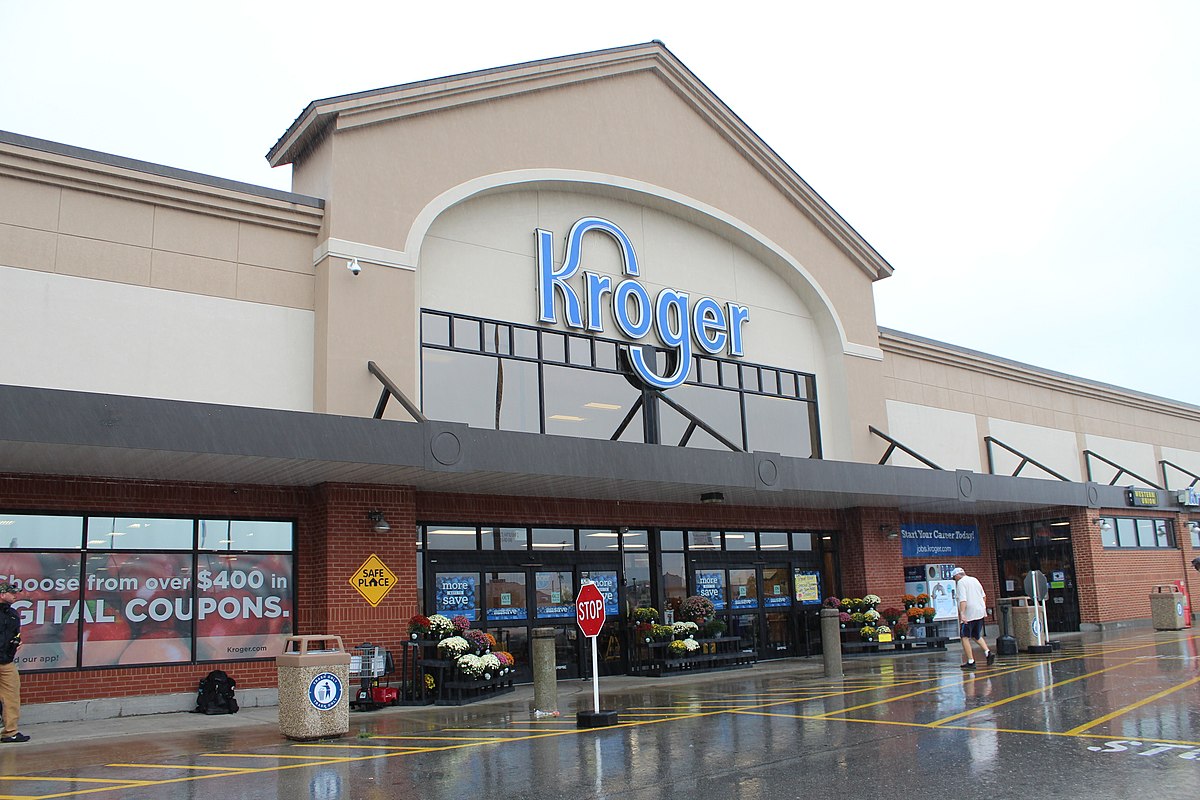 October 21, 2022 | Common Dreams
Is the corporate media doing a good enough job of explaining the machinations and implications of a merger between the nation's two largest grocery chains?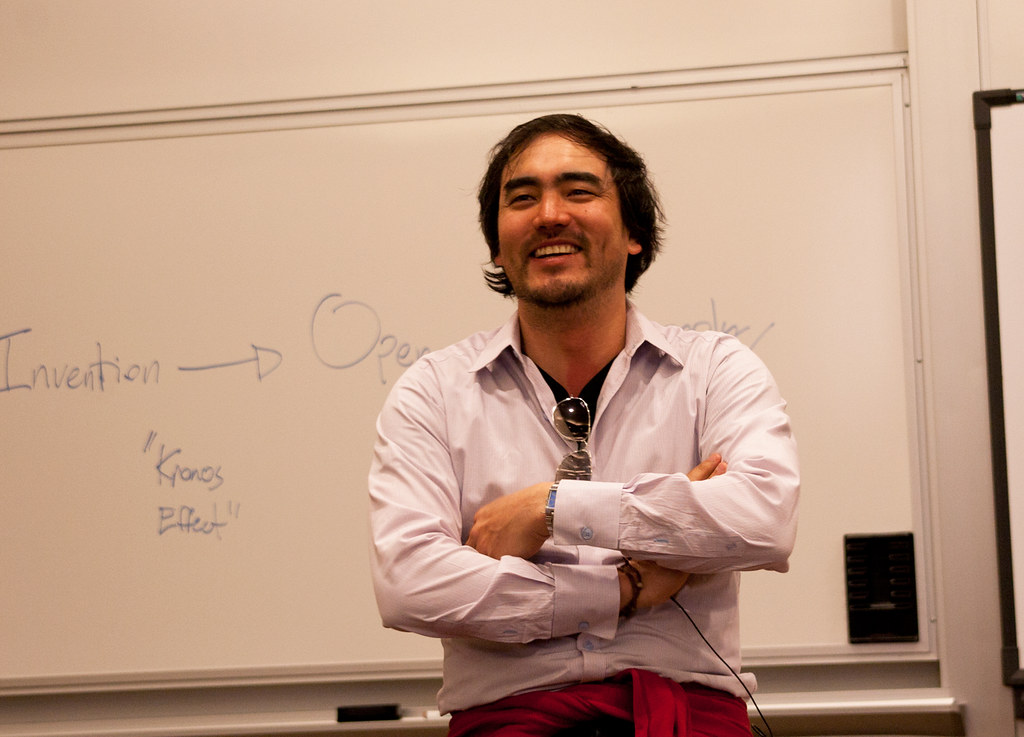 September 09, 2022
According to Marshall Steinbaum, Assistant Professor of Economics at the University of Utah, "This appointment signals that the CEA isn't on board with the administration's anti-monopoly agenda." And that could be dangerous.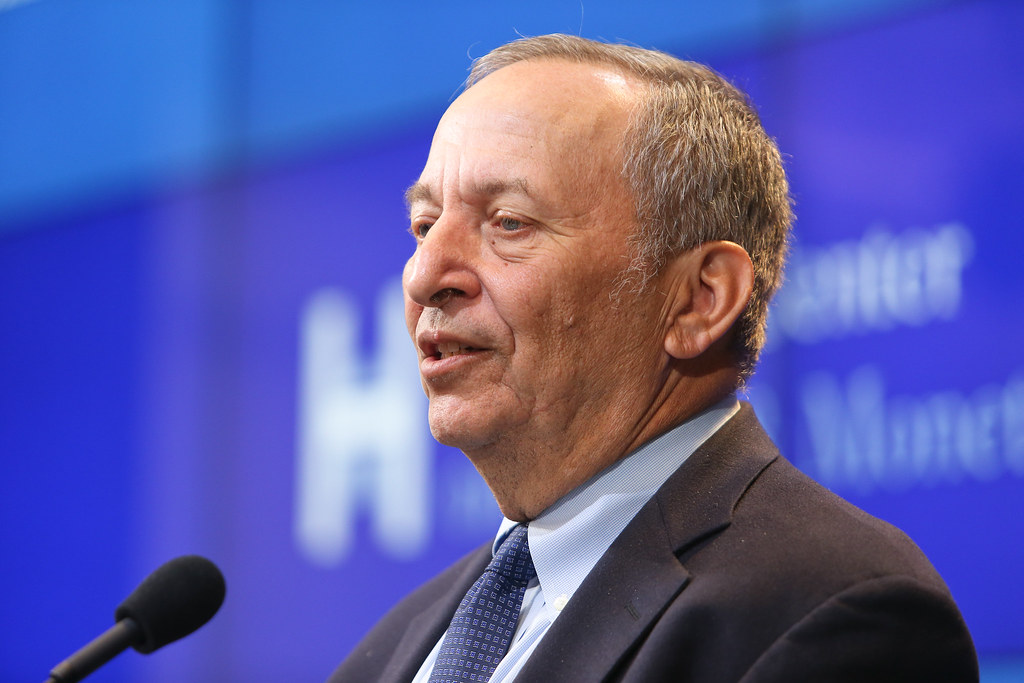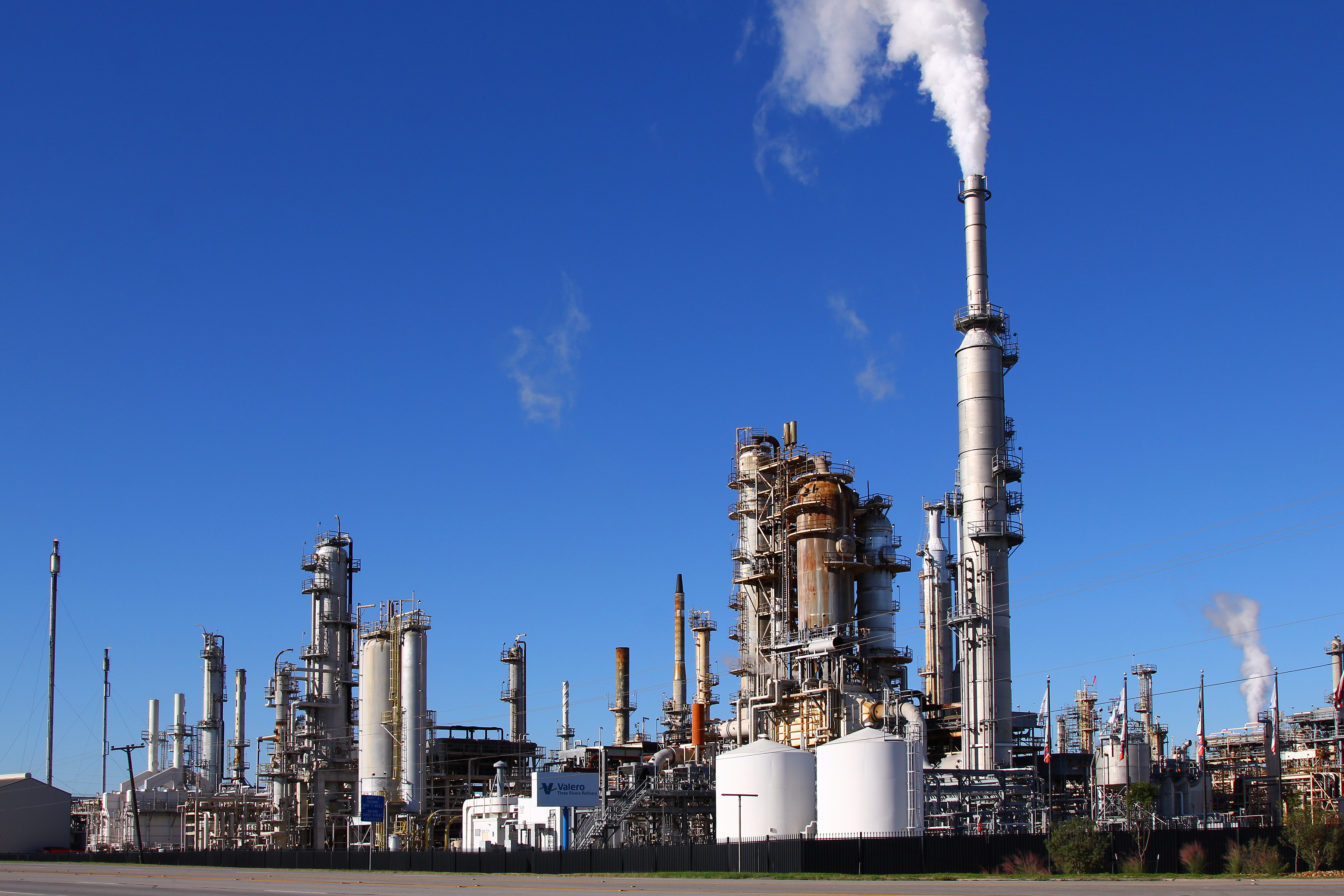 June 29, 2022
Rising gas prices may not be a problem of the Biden administration's making, but they are a problem it cannot afford to ignore. People across the country are feeling their effects, with some groups like gig workers and those in the trucking industry – which has seen an increase in layoffs as gas prices have risen – suffering more acutely. In the face of these difficult conditions, it is essential that the Biden administration take decisive action to ease the pain people are feeling right now and, in the medium-term, address the structural factors that created this crisis.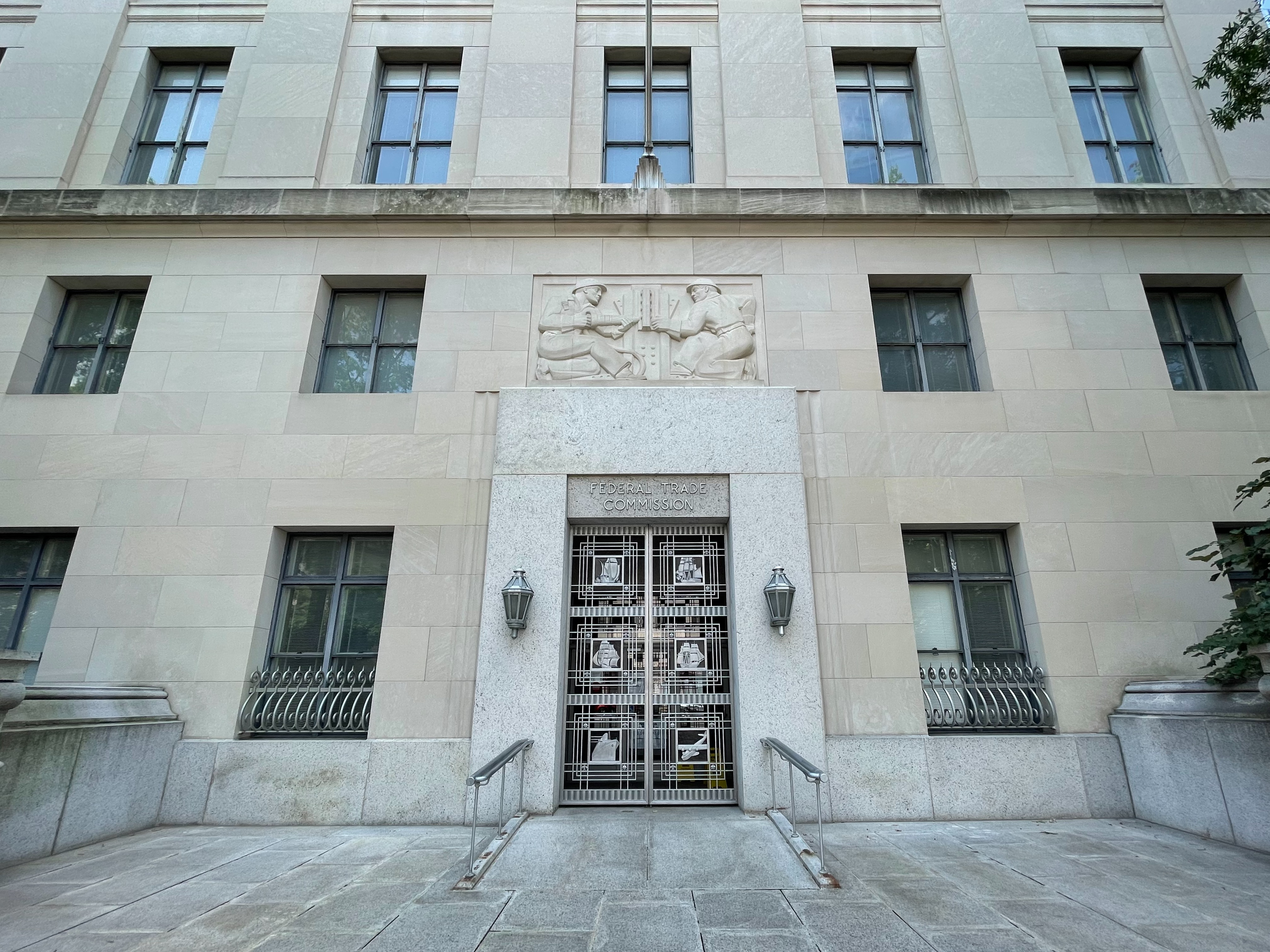 June 28, 2022
The Revolving Door Project published a new white paper, "The Revolving Door In Federal Antitrust Enforcement," which presents new evidence of the extent and impact of the revolving door at both the leadership and staff levels between the Department of Justice Antitrust Division and the Federal Trade Commission and corporate-aligned entities.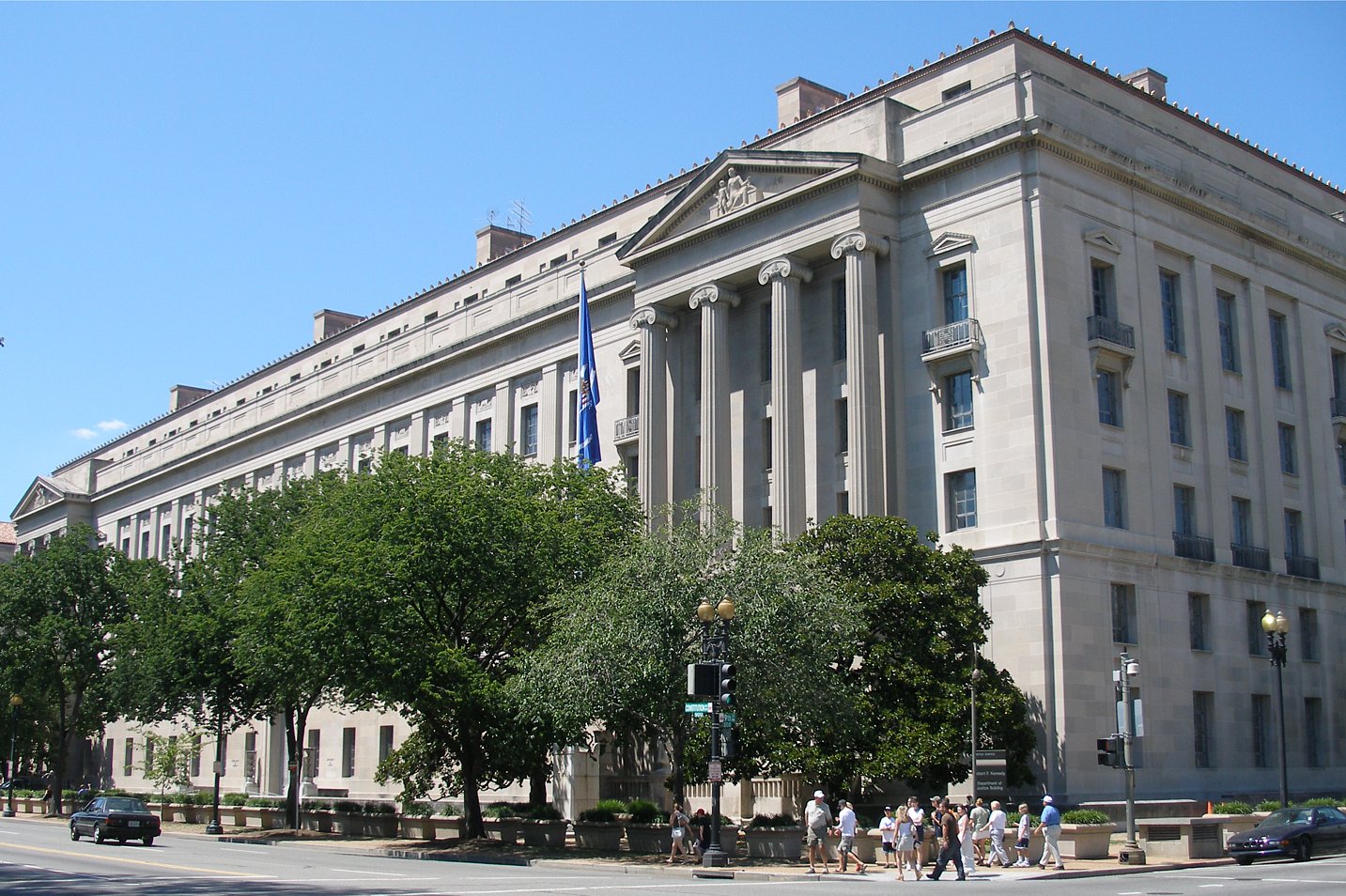 June 14, 2022
The attempt to force Assistant Attorney General Kanter's recusal has nothing to do with ethics and everything to do with the profit margins of Silicon Valley titans.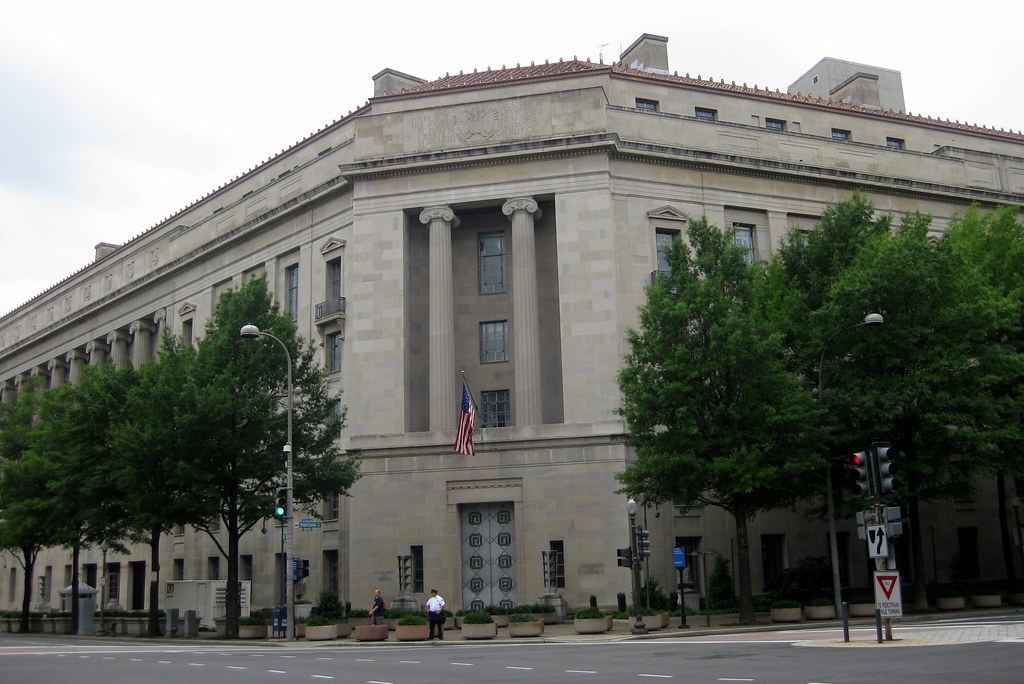 May 17, 2022
The Revolving Door Project and 27 groups sent a letter to Associate Attorney General Vanita Gupta Friday, urging her to promptly issue a recusal waiver for Assistant Attorney General Jonathan Kanter to work on the Department's case against Google. The groups, including the American Economic Liberties Project, Demand Progress, the Institute for Local Self-Reliance, emphasized that ethics law does not require Jonathan Kanter to recuse and that Google's attempts to insist otherwise is an effort to "bully regulators into submission." 
May 16, 2022
We write to you as a coalition of organizations committed to holding anti-competitive behavior accountable. As a decorated antitrust lawyer committed to the public interest, Jonathan S. Kanter has the background needed to be a strong Assistant Attorney General for the Department of Justice Antitrust Division (DOJ). We are thus alarmed that Mr. Kanter was barred from participating in DOJ scrutiny of Google while the DOJ determines whether to ask for his recusal at the behest of the embattled company. Accordingly, we urge the DOJ to provide Mr. Kanter with a waiver to allow him to participate in DOJ scrutiny of Google's anti-competitive behavior.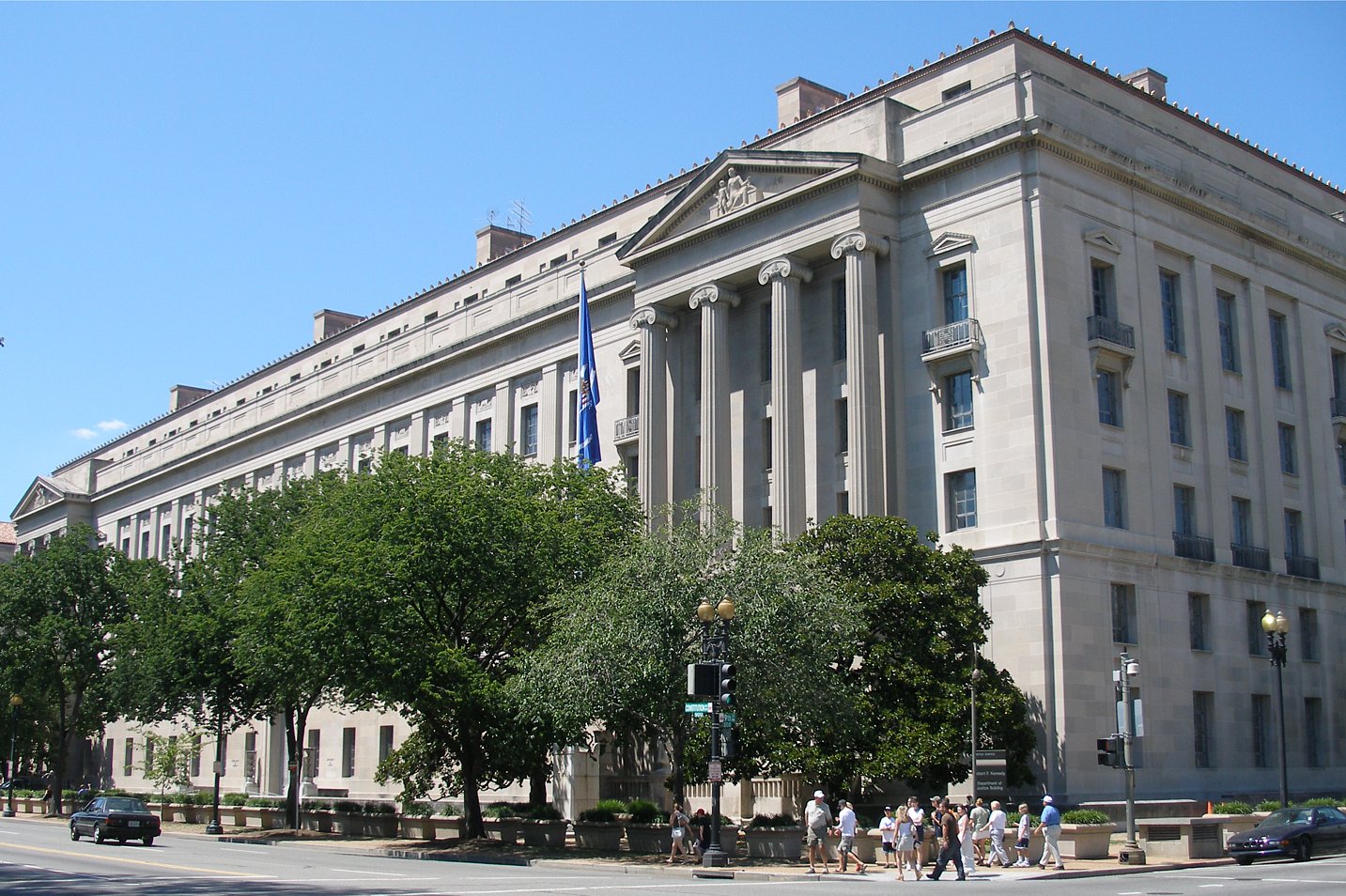 April 05, 2022
The federal government may no longer be operating under the onus of Trump-era austerity, but agencies across the federal government are still far from having the resources they need to quickly and effectively fulfill their responsibilities to the American people. For the most part, President Biden's proposed FY 2023 budget fails to fill that gap. However, increased funding for antitrust regulation is one of the bright spots in an otherwise uninspired budget. As we have covered in the past, both the Federal Trade Commission (FTC) and the Department of Justice's Antitrust Division (ATR) saw staffing levels stagnate and budget allocations that did not keep pace with inflation or GDP growth.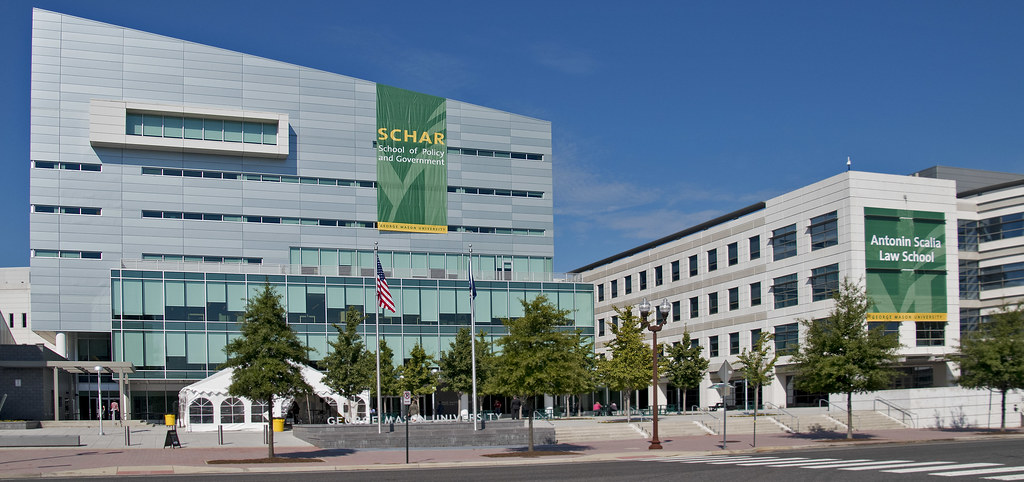 March 31, 2022
We are a diverse coalition of advocacy organizations with a strong interest in the fair and neutral application of the law by courts. We write to express our concern about the growing problem of bias and conflicts of interest that arise from Big Tech funding the careers of the legal experts that judges draw on to understand the law and support their decisions. We ask that the Center for Judicial Ethics assist judges to avoid citing to experts and academics with obvious conflicts of interest as they adjudicate the many cases regarding the Big Tech platforms. We further ask that you encourage judges to require comprehensive disclosure by experts hired by Big Tech platforms.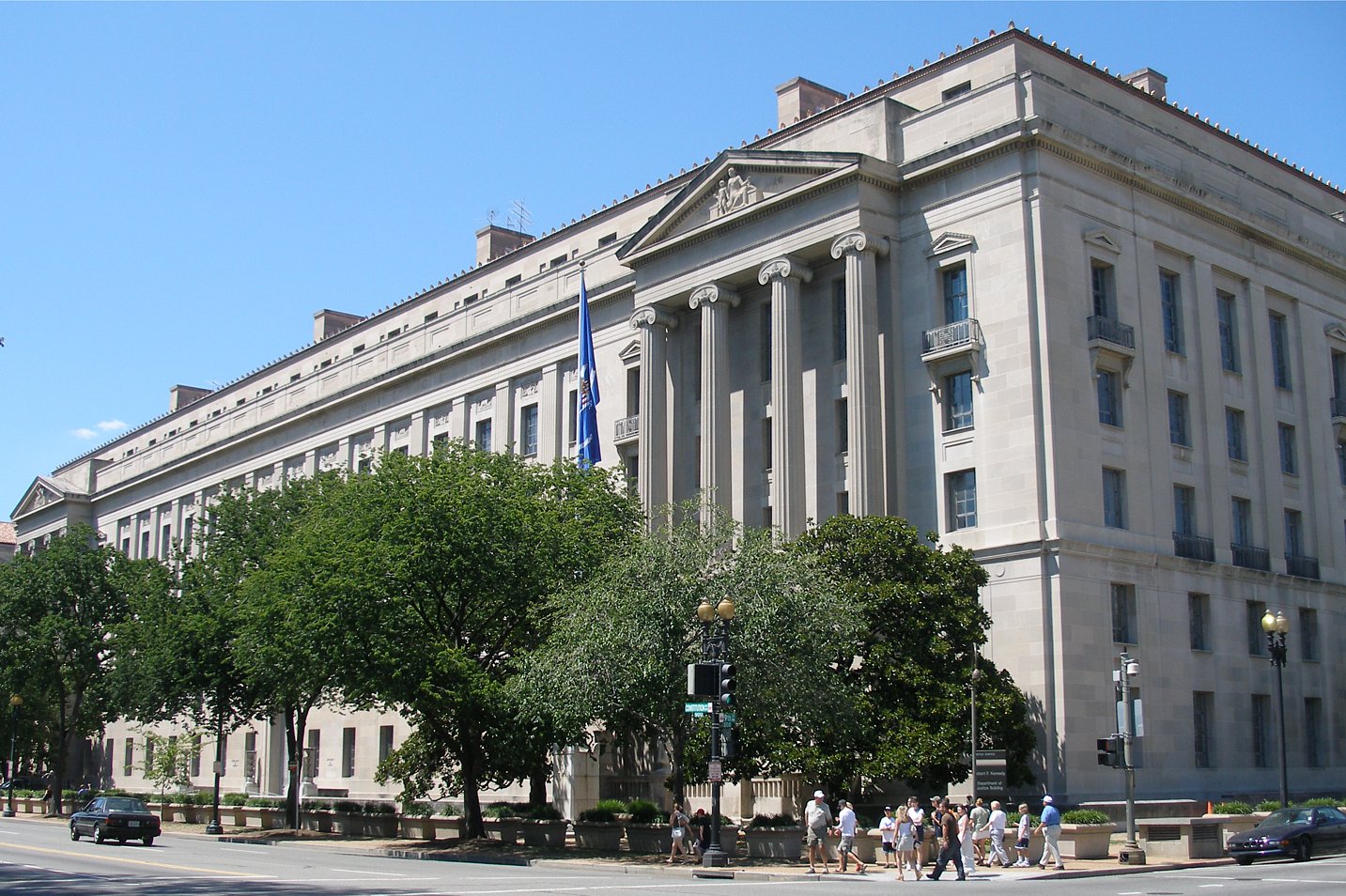 March 28, 2022
The celebration of Sunshine Week earlier this month underscored the importance of the continued effort to ensure effective administration of the Freedom of Information Act (FOIA) and its central role for open democracy. Passed by Congress in 1966, FOIA allows citizens to request unpublished records and information from the federal government. Watchdog organizations have long relied on records obtained from FOIA requests to hold the government accountable to public interests. But, the system comes with a plethora of flaws that prevents adequate timeliness and transparency. Endless backlogs, increased usage of exemptions, partially redacted documents, and outright denials leave much to be desired in the administration of FOIA today.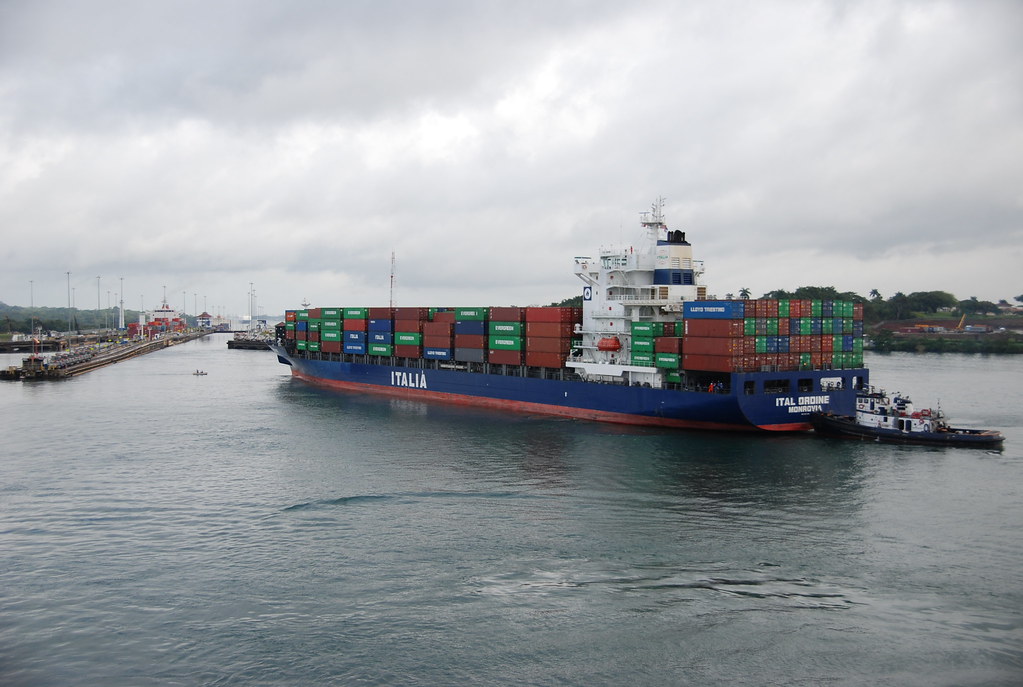 March 28, 2022
The Federal Maritime Commission's leaders have no interest in breaking up the shipping conglomerates' price-gouging which Biden promised the nation.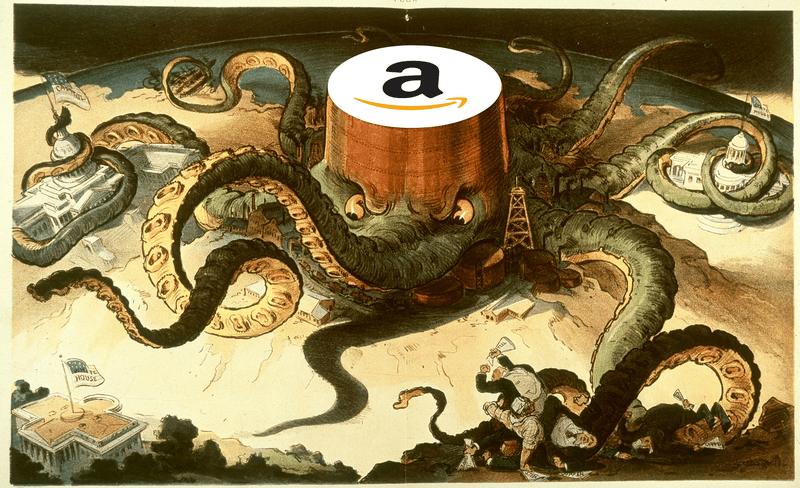 February 22, 2022
The Department of Justice's Antitrust Division (ATR) is, along with the Federal Trade Commission (FTC), the primary regulator of antitrust law and is responsible for ensuring markets' competitiveness. In that capacity, it investigates corporate consolidation and allegations of collusion and anticompetitive practices that undermine the free market. ATR is also responsible for supervising mergers and acquisitions to ensure that companies cannot establish monopolies. While both ATR and the FTC share this objective, the two divide jurisdiction based on industry. ATR also investigates and prosecutes criminal antitrust violations.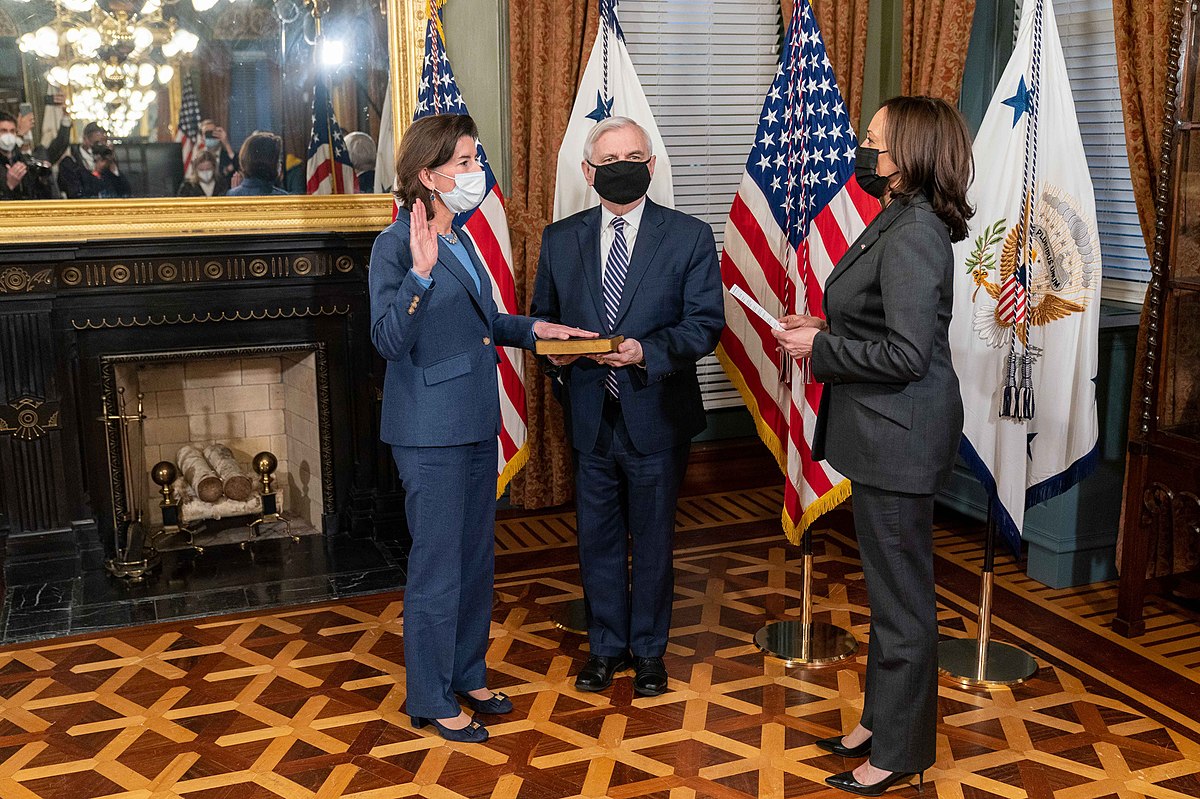 February 01, 2022
We write to express our concern about your refusal to release your calendars and its implications for public trust in your department and this administration. As a public servant, the American people have a right to know who you meet with, when you meet with them, and what you discuss. In the absence of proactive disclosure, and with other routes to obtaining this information subject to extensive delays, the public is being left in the dark about who may be influencing the country's trade and economic policy, and how. This is all the more alarming in light of your recent comments that favored Big Tech and contradicted Biden administration policy. We ask that you immediately address this grave threat to public trust by releasing your calendars, retroactively and at regular intervals moving forward.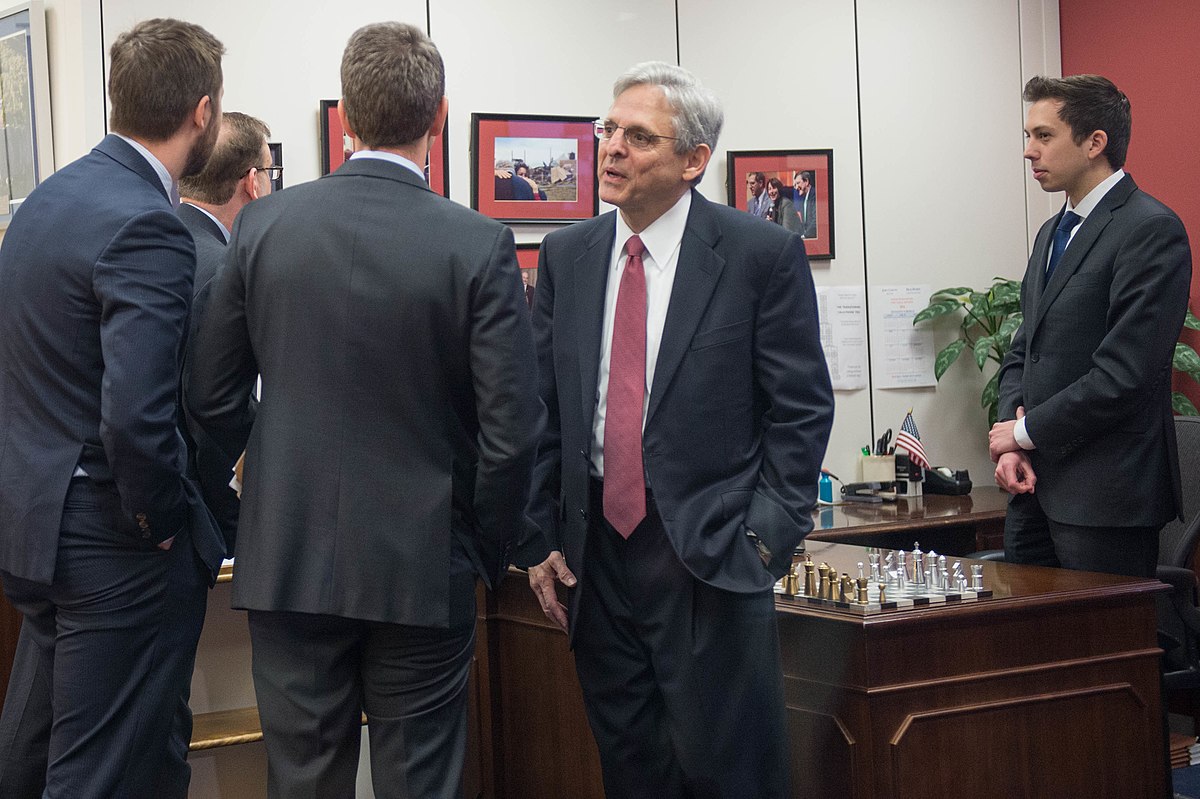 January 27, 2022
The Justice Department plays a key role in President Biden's vision of promoting "the interests of American workers, businesses, and consumers" through increasing competition, a plan which stands to be one the most enduring legacies of this administration. Your commitment to promote "competition by fairly and vigorously enforcing the antitrust laws," along with the confirmation of Jonathan Kanter to Assistant Attorney General for the Antitrust Division, are crucial steps forward in this vision.