At the core of the Revolving Door Project's work is a deeply held belief that government should work to advance the public interest, not the goals of a wealthy and well-connected few. For too long, this has been far from the reality. By quietly capturing key positions throughout the executive branch, corporate America has reshaped the rules that govern our economy. RDP regularly calls attention to these oft-overlooked corporate allies to increase the political costs of politicians' consequential personnel concessions. At the same time, we are leading the way in envisioning an alternative model — one in which political appointments go to a more representative, public-interest minded class of leaders — and charting how we get there. 
As important as this work is, however, it alone will not be sufficient to remake government for the people. Even the most committed, effective leaders can do very little to advance the public interest if the institutions they lead are broken. And our governing infrastructure is crumbling. After years of attacks from both sides of the aisle, the federal government is able to do less overall and to do what it still does less effectively. This is not, as some would have you believe, an inherent failure endemic to "Big Government" but the opposite — ineffectiveness is the direct result of disinvestment. 
Civil service capacity*, in particular, has suffered. The corps of people who make the government run each day is shrinking when compared to the country's population. It is also aging as it struggles to attract new talent, especially under austerity regimes such as the Obama-Boehner "sequester deal" in which new hiring was often off the table. The federal government today employs about as many workers as it did in 1960, which some conservatives see as a sign of their failure not to gut it more. Meanwhile, civil servants are regularly denigrated as lazy, ineffective, and greedy. And, of course, these problems only grew more acute throughout Donald Trump's destructive four years in office. 
If we want the government to work for the people again, we can no longer neglect the question of who is doing that work. The Revolving Door Project is working to draw attention to this overlooked aspect of governance and to ensure that our leaders have the political will to take it on. That work can be divided into two overarching tranches: demanding accountability for Trump's particularly egregious attacks on the civil service and proposing a more expansive vision for full-time federal personnel policy going forward. 
Coming to Terms with Trump's Legacy
Throughout his time in office, Trump made no secret of his contempt for the civil service. In ways both big and small, Trump and his cronies made it more difficult for members of the federal workforce to do their jobs and in the process rendered us all much less safe. Career employees who contradicted him were at best ignored and at worst suffered severe retaliation. Entire offices that were seen to pose a threat were moved across the country. Meanwhile new hiring was frozen and budgets slashed, leaving those who remained with the trying task of doing more with less. In the administration's closing days it went even further, lobbing a bomb at the civil service system in the form of Trump's schedule F executive order. 
More disturbing still is the fact that these attacks undertaken in the public eye likely only represent the tip of the iceberg. This administration could easily have been accomplishing much more behind closed doors. This includes politicizing career hiring processes (as occurred during the George W. Bush administration), expanding the use of government contracting, reorganizing offices to reduce career officials power, and more. Each of these moves will cause problems over the long-term if not uncovered and reversed. A first step, therefore, in rebuilding the civil service and government capacity will be to clearly understand what the Trump administration accomplished. 
Envisioning Something New
In addition to turning our gaze backwards to the last four years, Revolving Door Project is working to chart a path forwards. Specific proposals to rebuild the civil service and increase the government's capacity to act in the public interest will vary, but we believe that all should adhere to the following basic principles:
We can no longer tolerate personnel shortfalls.

Political leaders must commit to investing what it takes to ensure that the civil service has the capacity it needs – in terms of the raw number of people, technical resources, and expertise – to carry out its functions. That will include a short term surge to use existing authorities to replenish agencies devastated by Trump as well as serious medium and long term initiatives.

We must elevate and valorize civil servants' expertise.

Trump's denigration of civil service expertise has been extraordinary, but he is far from the first president to sideline career experts. The balance of power between political appointees and civil servants has shifted steadily in the former's favor under both Democratic and Republican presidents. That means higher turnover and less experience in key decision-making roles. It is time to start shifting the balance back by making more space for civil servants to weigh in at the highest levels. Hero of the moment, Dr. Anthony Fauci, is far from the only public servant with the expertise and commitment to meaningfully advance the public interest in times of peace and of crisis alike. The next administration should look to unleash this vast store of knowledge and public-minded energy.

Civil service jobs should be good jobs.

To attract new civil service entrants, policymakers must improve the quality of civil service jobs. Many civil servants operate in a hostile environment, subject to political attacks (from both outside the walls of government and inside them) which often manifests in chronic underfunding, and thus, overwork. Our political leaders must reject this scapegoating wholesale.





In addition to funding under-resourced departments, they should commit to creating more pathways for hiring (especially for people from marginalized communities who are severely underrepresented in the civil service's upper ranks) and to providing career officials with more meaningful control over executive-branch policymaking. That must involve recognizing unions representing civil service workers as legitimate stakeholders with whom leaders should negotiate in good faith. It should also include trimming down the growth in layers of political appointees (many of whom lack subject matter expertise) who sit between career experts and decision-making power. While political appointees are an important and necessary part of executive branch governance, excessive politicization of the type we see today is detrimental.

After years of government outsourcing, we need a new wave of insourcing.

In the 1990s, the Clinton Administration "reinvented" government, putting many of its core functions into the hands of contractors. These policies particularly devastated workers of color who are

disproportionately

represented in the public workforce and for whom public employment has long represented an especially

promising

pathway to the middle class. Over two decades later, it is clear that that strategy has failed. Government contractors are neither

cheaper

nor, seemingly,

more effective

.





As for the workers, those employed by contractors tend to have lower wages and worse benefits than their public sector counterparts (the costliness of this workforce stems from the spoils going to firms' senior management, shareholders, and lobbying/government relations teams). And, with the number of contract workers

ballooning

, it is becoming ever more difficult for Congress to properly oversee this "shadow" workforce. It's past time that the federal government take back control of more of the work of government, for the sake of those who are actually doing the jobs and in the spirit of greater democratic control. 
Those who wish to see the federal government work for the public interest cannot afford to ignore the plight of those who will be tasked with reaching these goals. By improving the quality of civil service jobs, policies in line with these principles will encourage new people to join the federal workforce and make it so that those who do join want to stay. That will translate, in turn, to greater expertise in policy decision-making, better continuity of operations during transitions, and a greater capacity to respond to the country's long- and short-term challenges. In short, such policies will help to grant our federal government the capacity to effectuate structural changes.
* We define civil service personnel broadly to include both members of the civil service and career officials in "excepted" roles like those at the Department of Justice or the Treasury Department.
Below you will find some of the project's writing and research on government capacity. For a selection of quotes and interviews on the topic, please visit this page.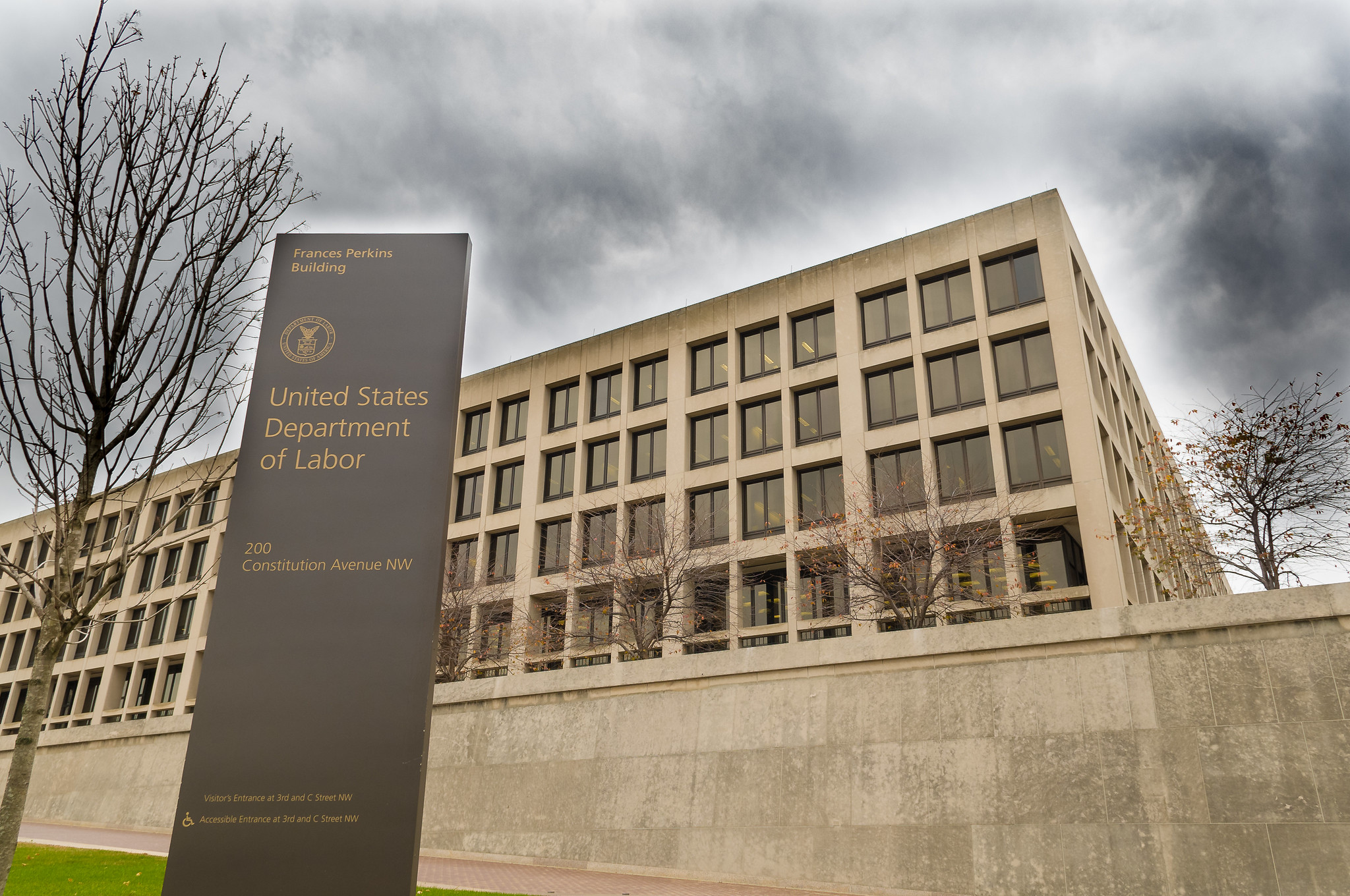 September 29, 2023
The forces that stand to benefit most from a Republican-imposed government shutdown are corporate miscreants—a fact that President Joe Biden and his Democratic surrogates should point out.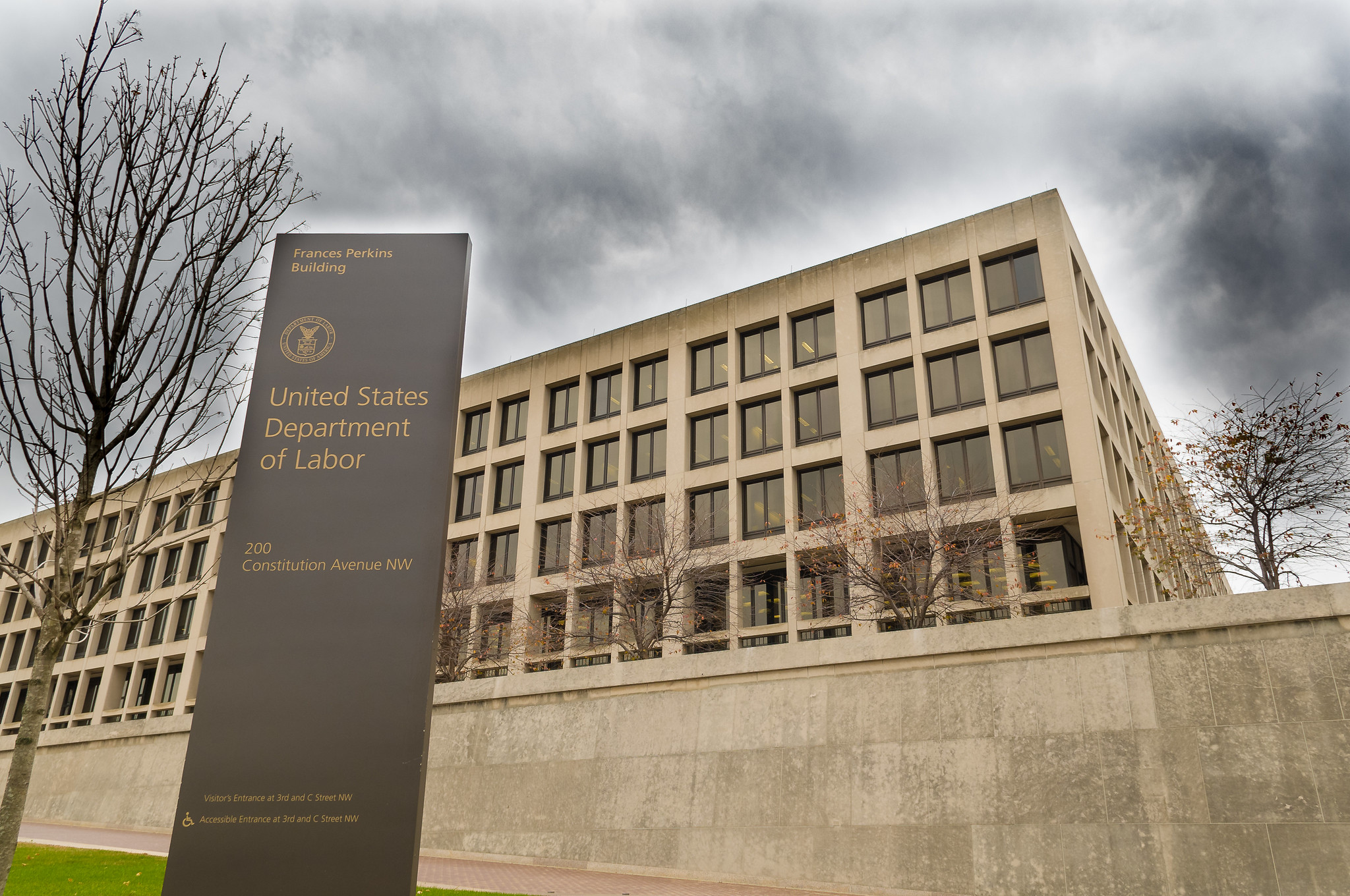 September 29, 2023
Joe Biden must be direct with voters and tell them that the worst actors in corporate America are the biggest beneficiaries of the Republican shutdown.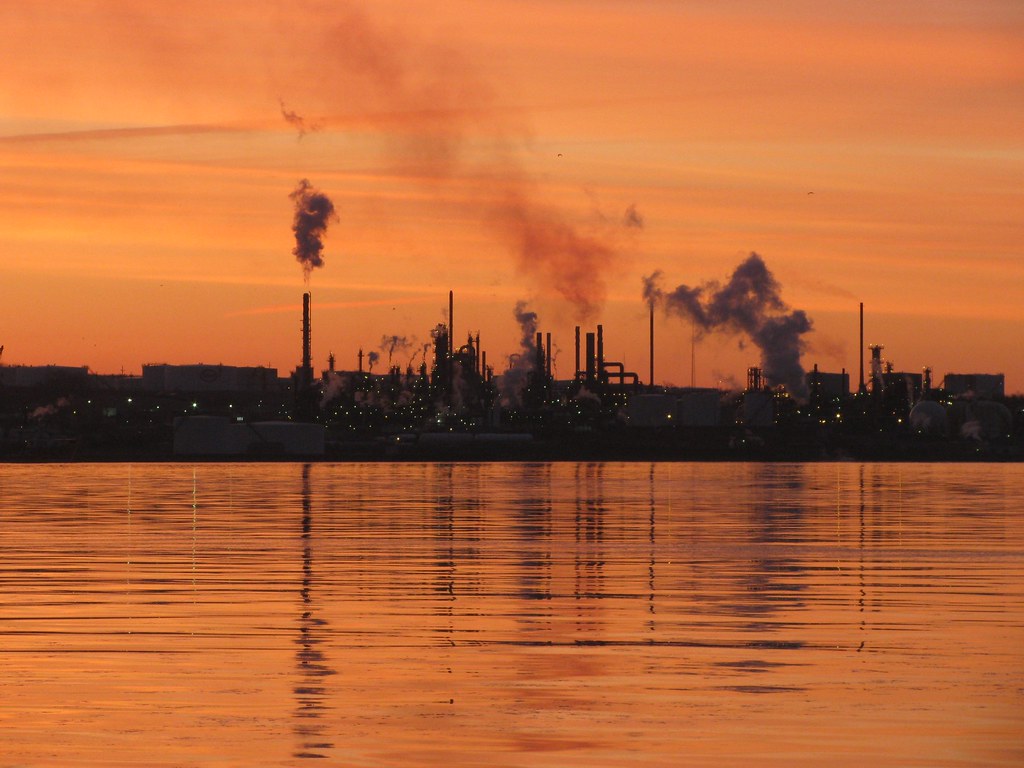 September 27, 2023 | Revolving Door Project Newsletter
Corporate greed and emaciated federal regulatory capacity means people are needlessly suffering physically, and sometimes even dying. That's the upshot of two recent reports from the EPA's Office of the Inspector General (OIG). These reports illustrate the concerning state of environmental regulation and enforcement in regards to water quality and refinery emissions.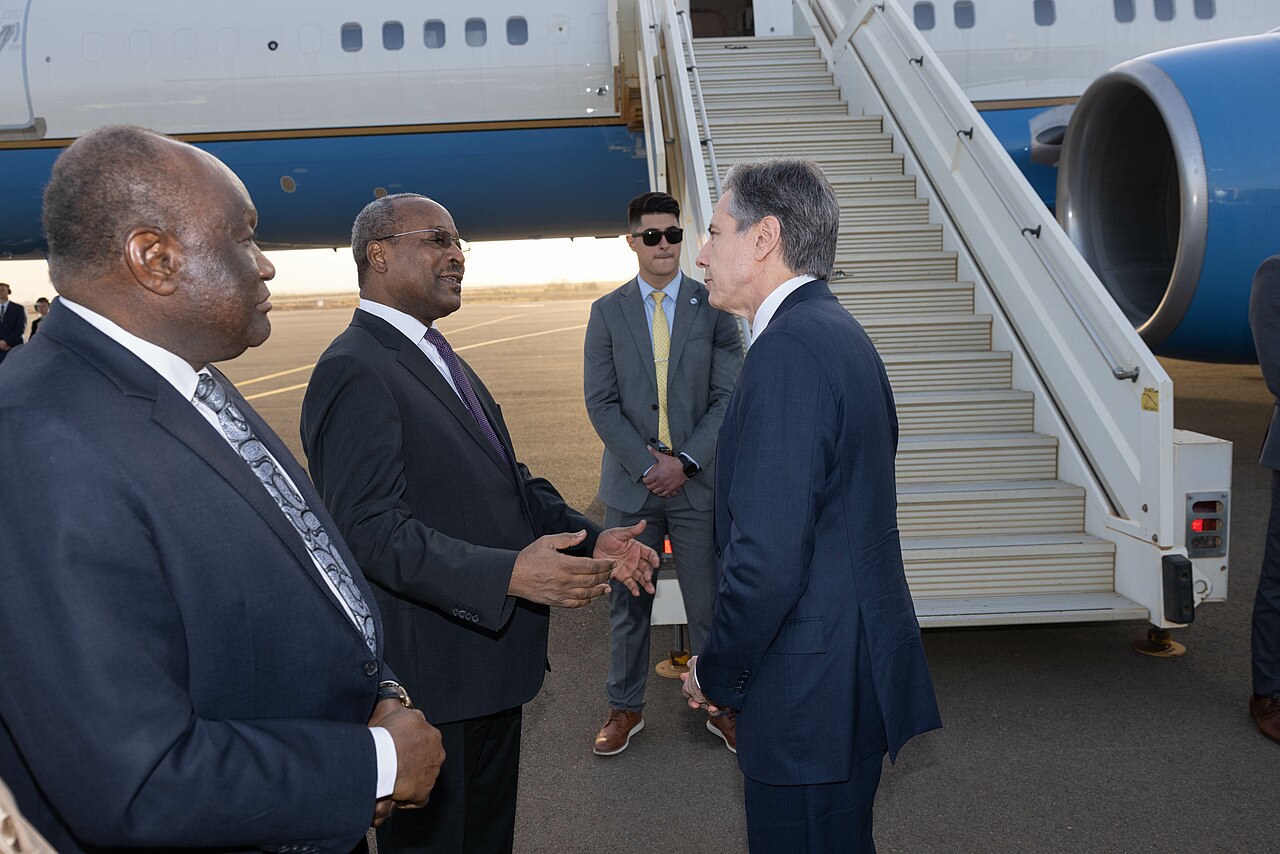 August 16, 2023 | Revolving Door Project Newsletter
On July 25, 2023, military leaders in Niger, along with members of the Presidential Guard, enacted a coup against President Mohamed Bazoum. Led by General Abdourahamane Tchiani, a Nigerien military officer and self-appointed President of Niger's military junta, coup plotters detained the democratically-elected President Bazoum, as well as members of his family, threatened to kill him in the event of any military intervention in the coup, and most recently put him on trial for treason.
Despite widespread rumors of an emergent coup in the country, the United States was reportedly "blindsided" by it, and scrambled to respond. Of course, American intel regarding the actual political atmosphere of the country was hindered in no small way by the lack of State Department personnel staffing embassies in the region.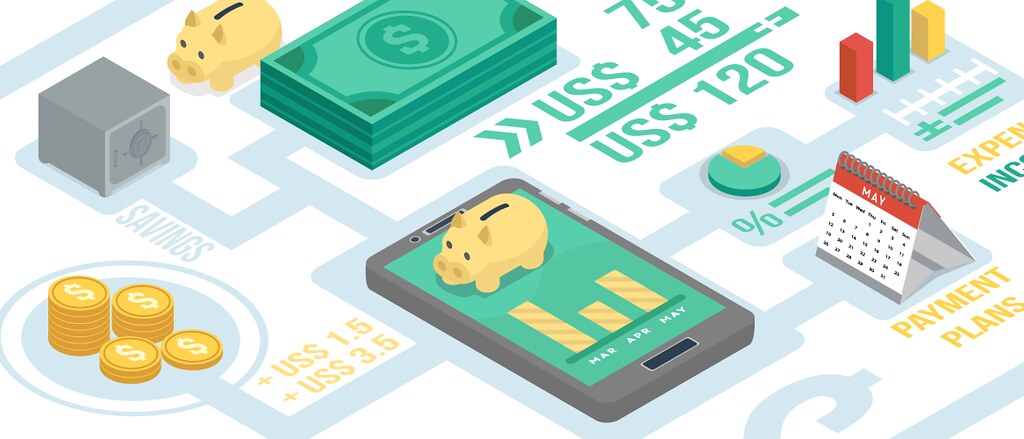 August 09, 2023
Continued reliance on underregulated financial technology companies could stand to further harm the agency's reputation and goals for lending equity.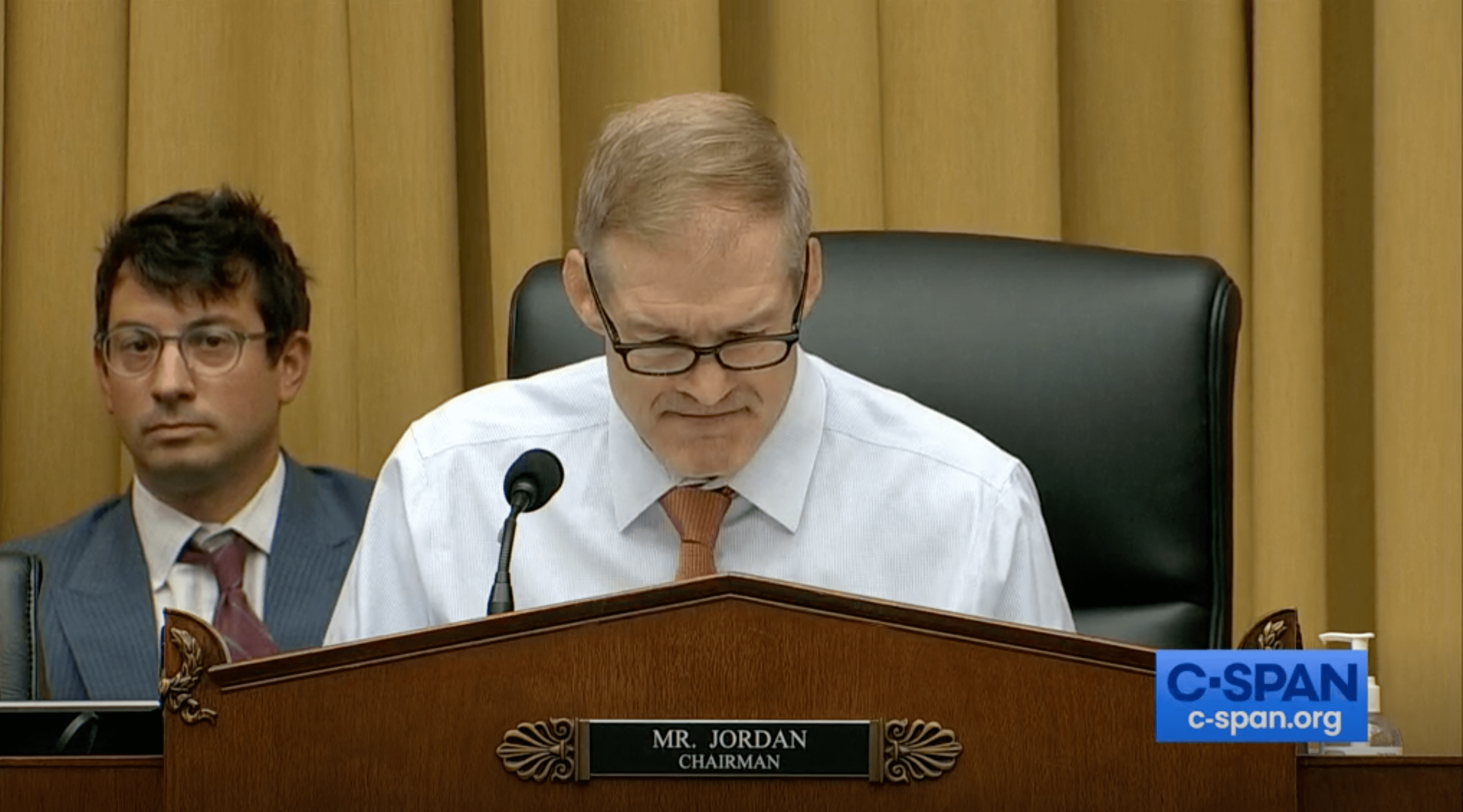 August 02, 2023 | Revolving Door Project Newsletter
Two weeks ago, Federal Trade Commission (FTC) Chair Lina Khan entered a House Judiciary  Committee hearing with a target on her back. In the leadup to the hearing, Republicans readied their trumped-up attacks against Khan and the agency she leads: a barely relevant memo from a conflicted ethics officer, a list of unfounded grievances from bitter former Commissioner Christine Wilson, and absurd defenses of Elon Musk's lazy privacy practices at Twitter. But Khan emerged unscathed, and by the end, the Republicans had lost all their fire.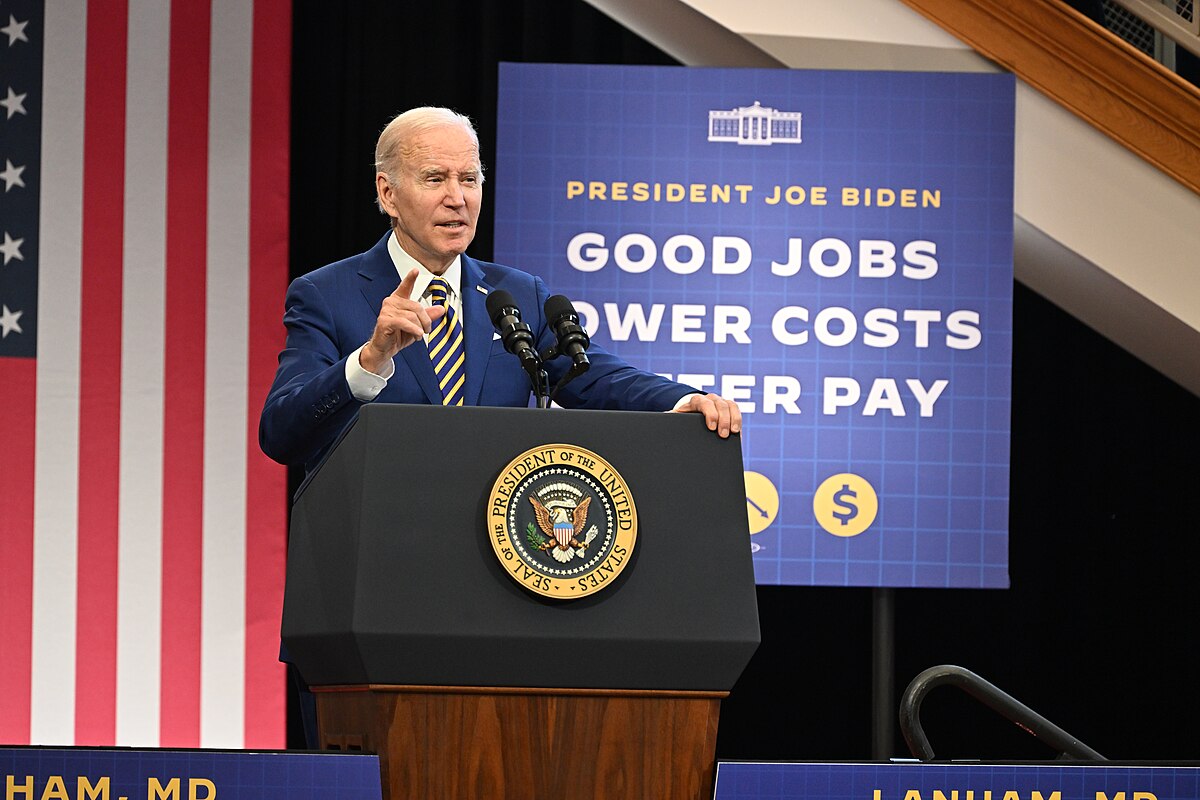 July 26, 2023
If Biden wants to keep his nickname and the working class vote, he needs to start listening to the unions.
July 07, 2023 | Democracy Journal
Revolving Door Project's Fatou Ndiaye published a piece in Democracy Journal outlining the staggering gap between how the appropriations process for federal agencies is supposed to work versus how it currently works. Understanding the difference can help Americans refine strategies to get our voices heard in Congress and shine light on overlooked contributors to chronic underfunding across the federal government. Such an examination is especially relevant as Congress appears poised for a series of fiscal nightmares this fall.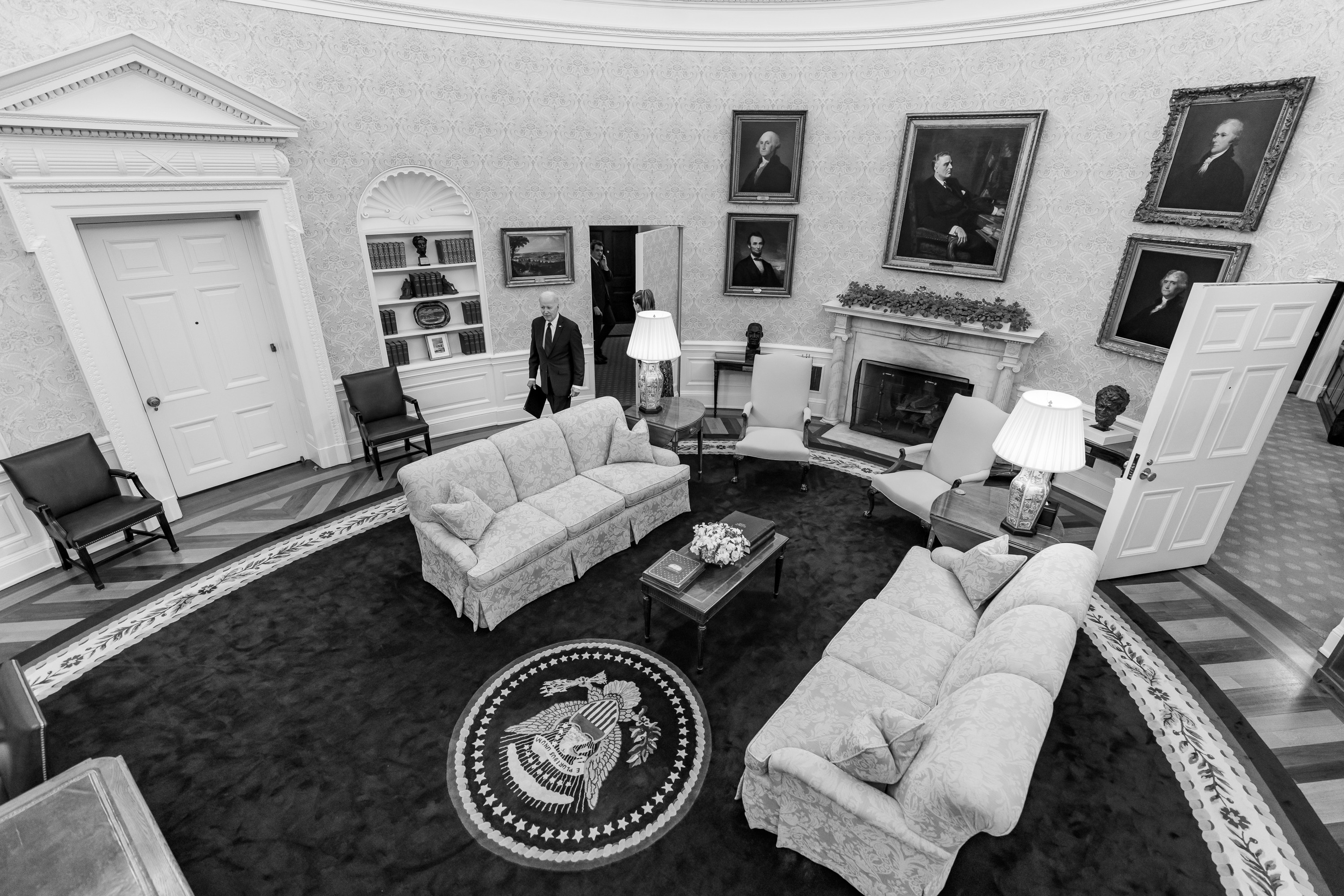 June 28, 2023 | Revolving Door Project Newsletter
Earlier this month, Politico reported that after Biden secured his debt ceiling deal—a deal whose poison pills we'll still be unpacking for some time to come—he went quiet on exploring options to permanently get rid of the debt ceiling.
This goes against what the president promised agitated members of his own party who urged him to take any manner of executive branch routes to resolve the crisis without capitulating to Republican demands: that it was his "hope and intention" to "find a rationale to take it to the courts to see whether or not the 14th Amendment is, in fact, something that would be able to stop it." And it sets us up for another protracted, exhausting, damaging tête-à-tête at the edge of a fiscal cliff in just eighteen months.
June 02, 2023
Summers' evaluation of the deal President Biden struck with House Speaker McCarthy includes tepid support for work requirements.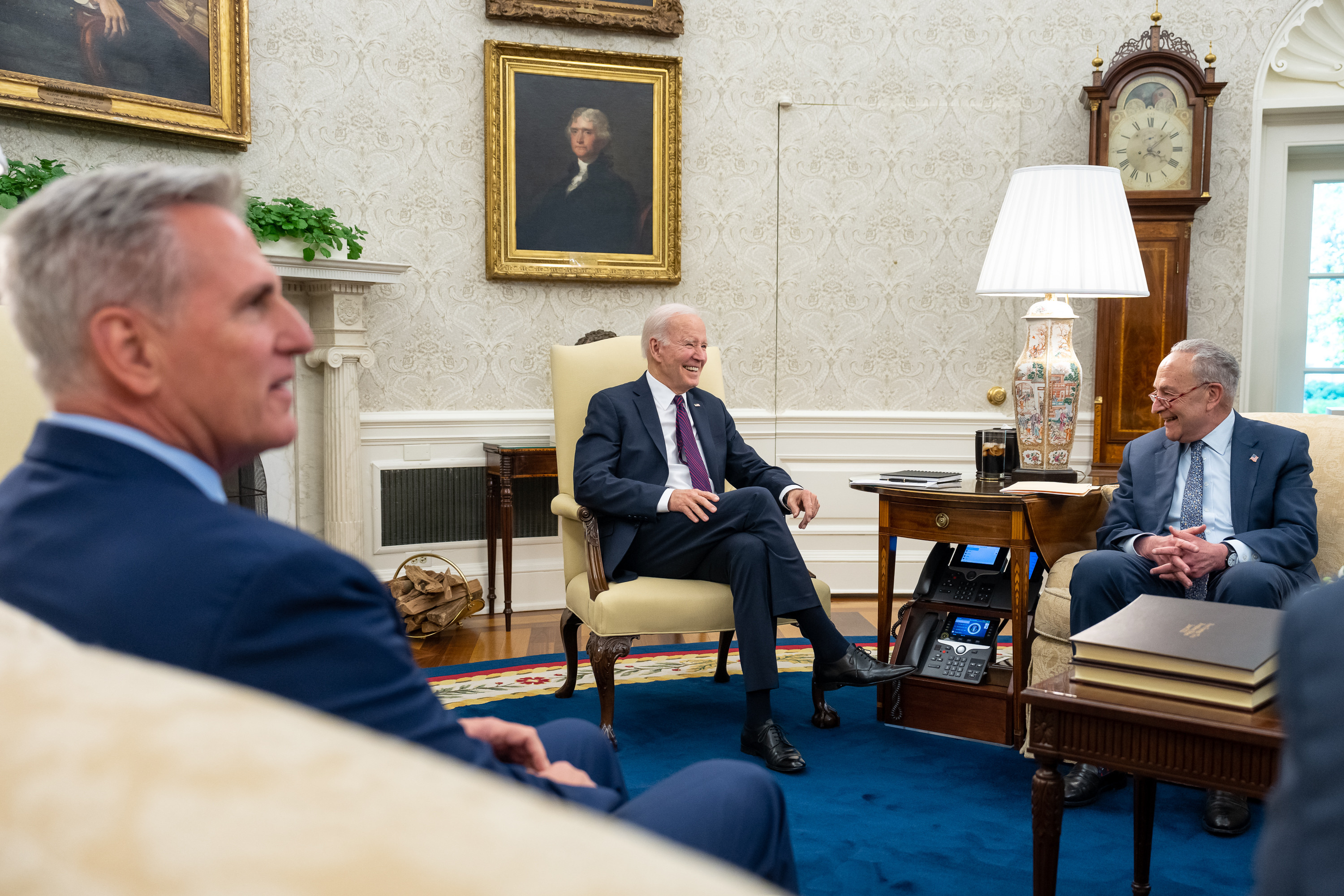 May 26, 2023
In response to the emergence of the structure of a potential deal between President Biden and Speaker McCarthy, Revolving Door Project Executive Director Jeff Hauser issued the following statement: 
"There are three aspects to the substance and coverage of this debate that have been infuriating."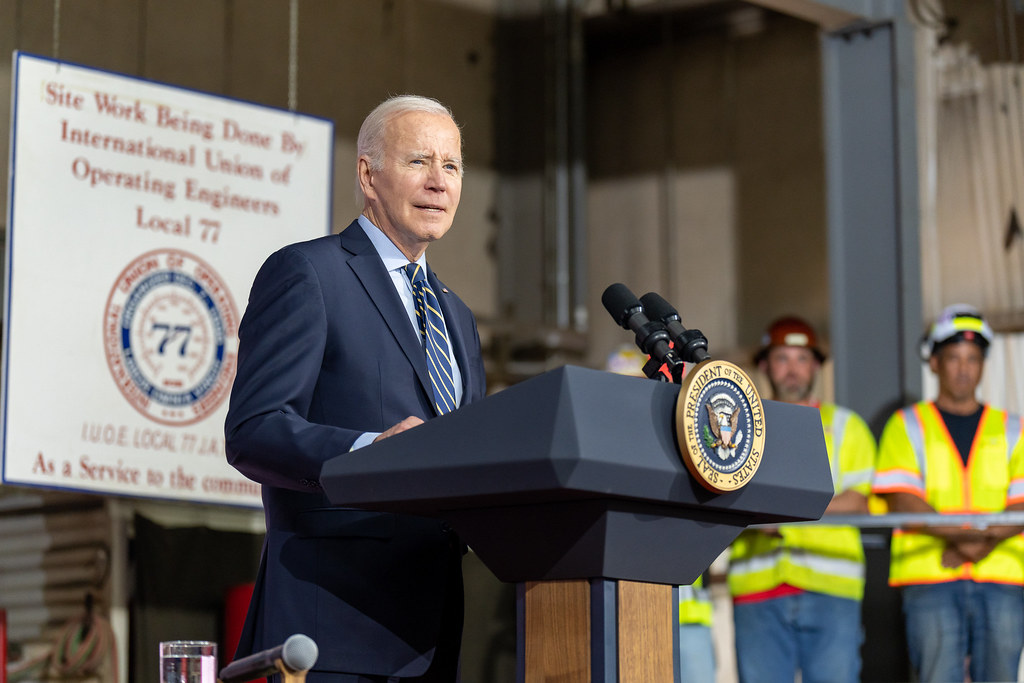 May 17, 2023
With executive branch agencies under renewed attack as President Biden negotiates with the GOP, we revisit our research on government capacity.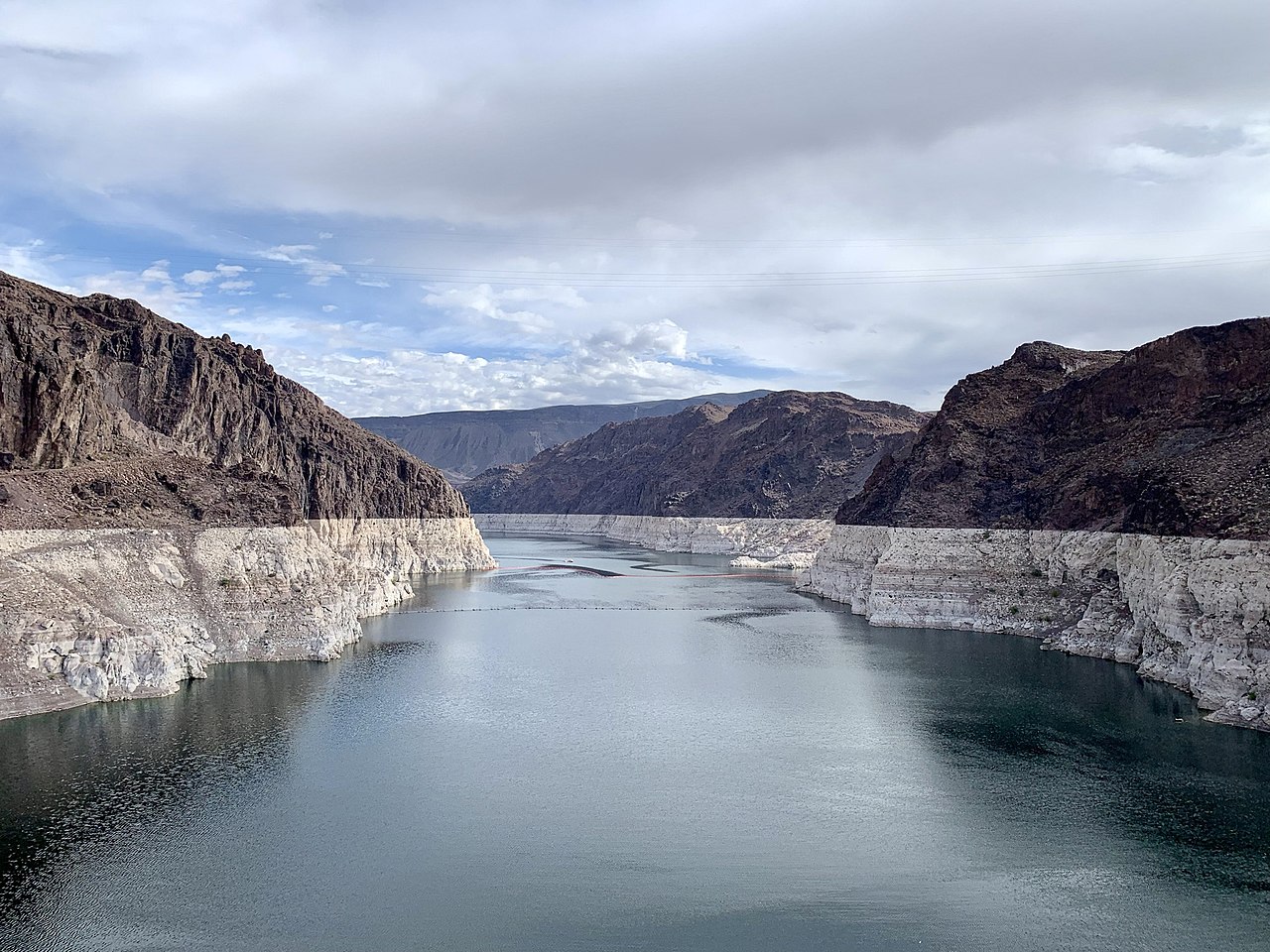 May 10, 2023 | Revolving Door Project Newsletter
There are a lot of things you could say about the GOP's proposed plan to reduce the deficit. But if we want to be more expansive than just calling it "batshit crazy" and washing our hands of the whole clown show, as we think Biden can and should, then we could point out that the GOP plan is an expression of profound hostility to the idea of a federal government that serves anyone besides war profiteers.
May 03, 2023 | Revolving Door Project Newsletter
On Monday, Treasury Secretary Janet Yellen shortened the estimate of when the U.S. could default on its debt to as soon as June 1. We're less than a month out from the so-called X-date: the day that the federal government runs out of cash. President Biden has invited House and Senate leadership to the White House to talk debt this coming Tuesday, with highly uncertain results.